News for Friday, October 09, 2015

| More News

Join us as we celebrate this special year of the Pipa Aha Macav "the people who live along the river" by honoring their customs and beliefs, remembering their commitment to their people and lands, and examining their ancient history and how it formed the foundation for what is now the Colorado River Indian Tribes. We plan to promote the awareness of, and appreciation for the Colorado River Indian Tribes through activities and events all year long!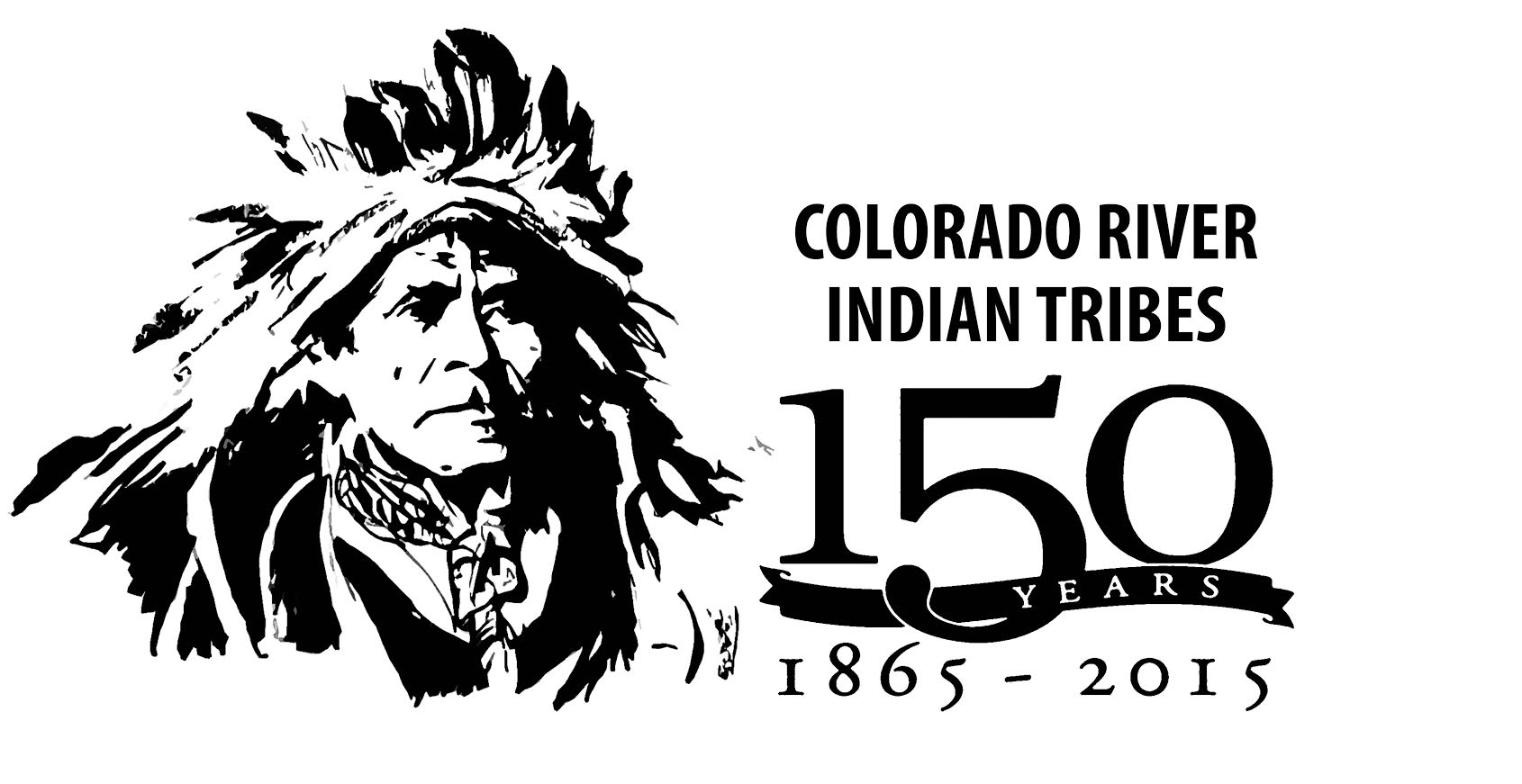 Congratulations to the newly crowned 2015- 2016 Colorado River Indian Tribes Royalty Court: Jr. Miss Sophia Ann Sevada, Miss Hazel Kathleen Flood and Little Miss Zoey Moon Sharp.



Press Release Issued August 11, 2015 from the CRIT Homeland Security Office regarding the Animas River Spill from Gold King Mine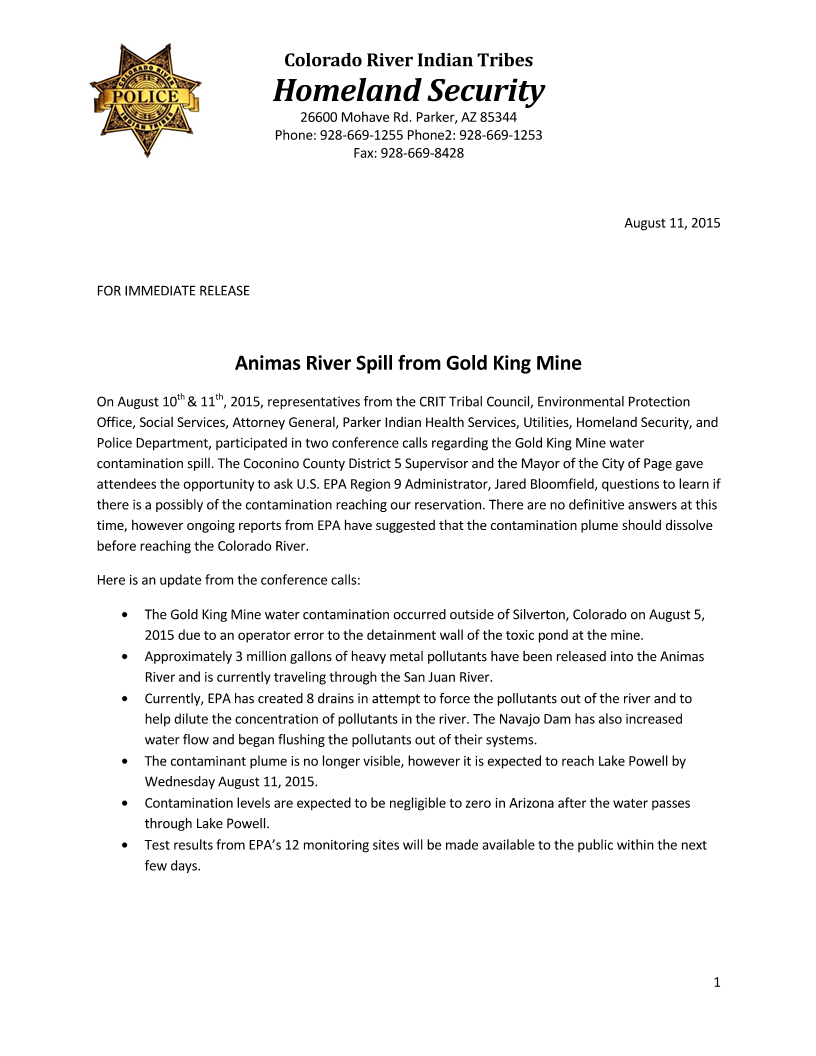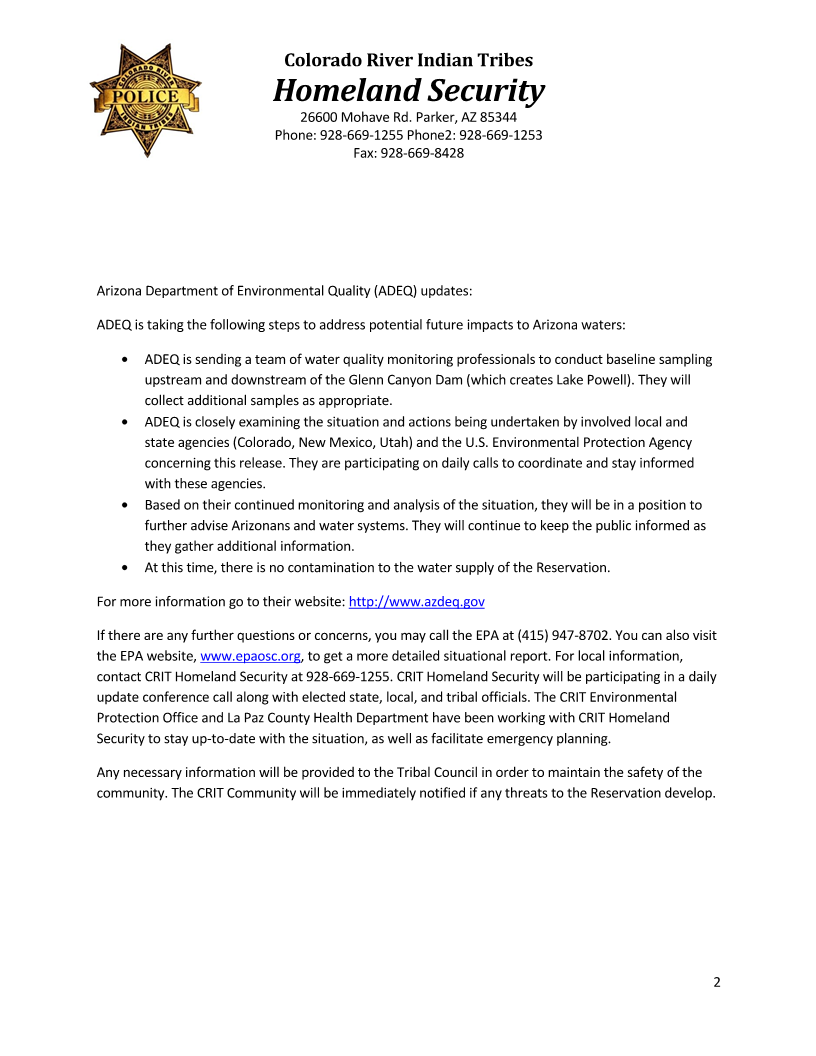 2015 School Grant Application for Tribal Member Students For Questions or Concerns call (928) 669-1220.




Colorado River Indian Tribes Administration Calendar

---
COLOrado River Indian Tribes Police Department is NOW hiring.
We are offering highly motivated and dedicated individuals an opportunity to either begin their career in law enforcement or transfer here to Parker, Arizona on the beautiful Colorado River. To discuss your possibilities give us a call today!
For more information or questions please contact:
Randy Stewart
Deputy Chief of Police
Phone (928) 669-1318
Fax Number (928) 669-8428
Email Randy.Stewart@crit-nsn.gov

CRIT Law Enforcement Services
c/o RECRUITMENT
26600 Mohave Road
Parker, Arizona 85344
---
---
---
---
---
---
---
---
---
---

WELCOME
On behalf of the people of the Colorado River Indian Tribes, welcome to our Tribal web site. We hope you will find all the information you need to communicate with Tribal members and departments, conduct business with Tribal entities or learn more about our people and their rich heritage. Please feel free to contact us at feedback@critonline.com if you have any questions about CRIT or would like more information on our Tribal government, services and people.





---

Tourism Spotlight






One of our top tourist attractions, the Poston Monument marks the location where more than 17,000 Japanese-Americans were interned during World War II.

More...


---

Visit Colorado River Indian Tribes and CRIT Manataba Messenger on: