News for Tuesday, September 25, 2018

| More News


FREE EYE EXAMS AND EYEGLASSES FOR ALL SCHOOL-AGE CHILDREN AND ELDERLY LIVING ON RESERVATION AND IN LA PAZ COUNTY DEADLINE TO REGISTER IS OCTOBER 1, 2018
One Sight/Walking Shield Inc. in conjunction with the Colorado River Indian Tribes will be hosting an Eyeglass Clinic from November 5 through November 9, 2018 at Suite #135 next to the CRIT Museum in the Moovalya Shopping Plaza.
This Clinic will provide comprehensive eye exams and eyeglasses, free of charge, for our La Paz County School district students K-12th and senior citizens within our CRIT and La Paz county communities.
All interested parties will need to pre-register in order to participate in this program. A consent and contact information form will need to be completed for EACH AND EVERY participant and are available to print here below. Completed forms may be dropped off with Erica James at the CRIT Prosecutors office within the CRIT Tribal Complex at 26600 Mohave Rd. or the Parker Senior Center located at 1115 W. 12th Street no later than October 1, 2018. For any additional information, please contact Kerrie Armstrong at (928) 575-6641.
*Appointment times are very limited and therefore will be available only on a first come first serve basis.
*Appointment times are very limited and therefore will be available only on a first come first serve basis.
PROGRAM FLYER [CLICK HERE]
CONSENT & REGISTRATION FORMS [CLICK HERE]
46th Annual CRIT Native American Days Fair & Expo 2018 starts September 27th- 29th, 2018 with the CRIT NatiVisions Film Festival @ CRIT Bluewater Cinemas located at Blue Water Resort & Casino, and continues October 4th - 6th, 2018 at CRIT Manataba Park, 2nd & Mohave Road.
You can like the following pages on Facebook for more information: CRIT Native Fair & Expo 2018, CRIT Fair/Expo 2018 Stage Event and NatiVisions Film Festival.
CRIT Tribal Complex Administrative Calendar September 2018.




Notice to the Tribal Membership from the CRIT Enrollment Department Re: 2018 TRIBAL DISTRIBUTION
In order to qualify for the December 1, 2018 Tribal Distribution deadline date, all enrollment
applications must be received by August 27, 2018 by 5:00 p.m. If you do not submit your
enrollment applications by the deadline date your child will not be eligible to receive the
2018 Tribal Distribution in December.
For further information or questions concerning this matter please contact the
Enrollment Department at (928) 669-1240; 1241 or 1304.






The following are notices to the Tribal Membership released August 23, 2018 by the CRIT Enrollment Office:
GENERAL ELECTION NOTICE
GENERAL ELECTION SCHEDULE
If you have any questions please contact them at (928) 669-1240.


*Current enrolled tribal membership 4,457 as of September 7, 2018.

Friday, September 28, 2018 is the DEADLINE FOR ALL SCHOOL GRANT RECEIPTS TO BE TURNED IN. If you have any questions please contact Tracey Quillen at (928) 669-1239.
Click here for notice.








Congratulations to Chairman Patch and Councilman Drennan, completing the Colorado River Indian
Tribal Council 2018 L-R: Treasurer Granthum Stevens, newly seated Councilman Tommy Drennan,
Councilman Johnny Hill Jr., Vice-Chairman Keith Moses, Chairman Dennis Patch, Councilman
Robert "Bobby" Page, Councilman Herman "T.J." Laffoon, Councilman Johnson "J.D." Fisher and
Secretary Amelia Flores.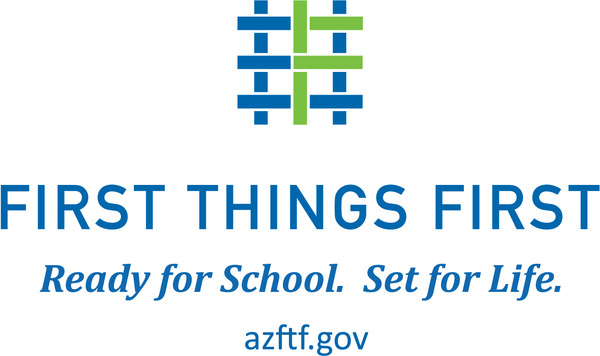 First Things First Regional Director Hualapai Tribe Regional Partnership Council - OPEN UNTIL FILLED
Notice of Public Hearings on Proposed Ordinance to Amend the Colorado River Indian Tribes Children's Code
Notice of Public Hearings on Proposed Ordinance to Amend the Colorado River Indian Tribes Law and Order Code
Article 6. Traffic Control and Operation of Vehicles
Press Release Re: S.S. v. Colorado River Indian Tribes
Congratulations to our very own Mariah Jordan Sharpe the newly crowned 56th Miss Indian Arizona!

To read more of the Miss Indian Arizona Association press release go to:
http: www.missindianarizona.com


Notice of Public Hearing
On a Proposed Ordinance to amend the Government Code to add a new Article 3.
Endowment Investment Fund
Proposed Draft Code
Government Code Article 3
Endowment Investment Fund

The following CRIT Tribal members need to contact the CRIT Enrollment office to update their mailing addresses
as soon as possible. If you have any questions you may direct them to their staff at (928) 669-1240, 1241 or 1304.
Thank you.


Matthew Aguirre Enas
Monica Alvarez
Leisa Amador
Derrick Ameelyenah Jr.
Raul Anderson
Tamara Anderson
Mickey Anderson
Angel Andrade
Andrew Aspa
Derek Baker
Lawrence Bautista
Leroy Bedell
Judy Beeson
Thelma Begay
Jacquelyn Bloxham
Aaron Booth
Alec Booth
Bree Booth
Flora Booth
Sharon Bow
Gloria Bryan
Traci Burley
Larson Burns
Louis Burns
Ronald Burton Jr.
Ronald Burton Sr.
Cam Byestewa
Annie Carlyle
Katherine Carlyle
Joseph Carrillo
Christal Chavez
Maria Chavez
Talia Chavez
Frazell Chee Sr.
Lisa Cook
Rhonda Cooper
Janice Cox
Jaren Cuellar
Ricky Davidson
Concetta Davis
Hope Davis
Parrish Davis
Timothy Davis
Clarence Degner
Joseph Degner
Rosanne Delgado
Aaron Denny
Erisa Deysie
Sara Dickinson
Ronald Dock
Aaron Drennan
Clorinda Drennan
Echeo Drennan
Eric Drennan
Javen Drennan
Meghan Drennan
Nathan Drennan
Rene Drennan
Toni Drennan
Gerald Eddy
Rebecca Edmonds
Tyler Ellsbury
Bryan Enas
Jordan Esquerra
Blanchard Eswonia
Michael Eswonia
Bow Evanston
Christal Evanston
Quentin Fernandez
Andren Fisher
Andrew Fisher
Andric Fisher
Bryce Fisher
Celina Fisher
Danielle Fisher
Erin Fisher
Janet Fisher
Jesse Fisher III
Joshua Fisher
Pholana Fisher
Ryan Fisher
Shane Fisher
Sonny Fisher
Dawn Flagler
Rochele Flood
Diana Flores
Monika Gilchrist
William Gilcrist
Sean Goligoski
Luis Gomez
Trinidad Gonzales
Danielle Gonzalez
Monica Gonzalez
Jacob Goodman
Gloria Gorman
Allegra Graves
Anna Graves
Alexandra Harper
Ashley Harper
Brandon Harper
Dunstan Harper
Glenna Harper
Toni Harper
Douglas Herrin
James Herrin
William Herrin
Taixa Hiatt
Nina Hickman
Ronnie Hickman, III
Bridget Hill
Erica Hill
Shuron Hill
Donald Hock
Dorita Holmes
Selah Holmes
Franklin Howard
Marshal Howard
Kenneth Hull
Alyssa Humeumptewa
Becky Hunter
Eric Hunter
Michael Ingole Jr.
Rose Ingole
Georgette Isaac
Brian James
Gregory Joe
Malia Johnson
Mickey Johnson
Larain Kabatoney
Jamake Kahn
Jeffrey Kellywood Jr.
Devin Leivas
Myrtle Leivas
Nina Leivas
Stefanie Leon
Lisa Logan
William Ludington
Dava Macias
Esperancita Macias
Paulette Mahkewa
Nichol Mark
Blaine Martin
Blair Martin
Jonell Martin
Sage Martin-Short
Marissa Martinez
Nicholas Martinez
Melvin Mc Craney Jr.
Marvin McCabe
Marvin McCabe, Jr.
Michael McCarthy
Muhart McCord
Clara McDonald
William Mike
Gerald Mike, Jr.
Erika Milazzo
Michael Milazzo
Jacqueline Mitchell
Joshua Moore
Courtney Morales
Michael Morris
Tenelle Moses
Fabian Munoz
Nathaniel Nash
Zoe Nastal
Sarah Neel
Bailee Nelson
Tristan Nelson
Kevin Nez
Richard Nez
Roberta Nez
Deone Nopah
Loren Nopah
Carlo Norton
Juan Olivares Jr
Fawna Pablo
Christina Pablo-Trevino
Cornell Patch
Myles Patch
Anthony Payton
Lester Gormen Payton
Lester Kairan Payton
Cheyenne Peeler
Carlos Perez Jr.
Mischelle Pintor
Skeet Polacca
Phillip Poolaw
Ivan Rasho
Rebecca Rios
Richard Rivera
Nicholas Robertson
Isaac Romo
Manuel Romo Jr.
Sarah Rosal
Lawrence Russell
Ouray Russell
Abraham Salgado
Raymond Salgado Jr.
Gerhardt Schable
Dennis Scott
Kyle Scott
Lainee Scott
Landon Scott
Wanda Scott
Phillip Sekaquaptewa
Tiffany Serrano
Talishsa Seviera
Bradley Sharp
Gregory Sharp
Jessica Sharp
Lynette Sharp
Shawnah Sharp
Mariah Sharpe
Stanley Shirley
Trixy Shirley
Dorinda Short
Georgina Short
Desmond Short, III
Desmond Short, Jr.
Celeste Silva
Dyan Silva
Phillip Silva
Michael Simms
Rebecca Simms
Ryan Smith
Socorro Iliana Smith
Rhonda Sorrells
Trent Sowsonicut
Paulette Spencer
Mary Stanley
Roger Stanley
Thane Stanley
Shona Stevens
Arlen Stevens, III
Jeffrey Stewart
Jaylynn Stillman
Joseph Stone
Leanne Stone
Quincy Stone
Winter Fawn Stone
Christian Strange
Tarren Sutch
Adam Swick
Daniell Swick
De Alva Swick
Christopher Tahbo
Fawn Tahbo
Melissa Tahbo
Loren Tahbo, Sr.
Edna Tarin
Je'lynn Tiberi-Ramos
Michael Torres
Angel Townsend
Alex Tsosie
Paige Turner
Dietta Twyford
Gabriel Uribe
Manuel Valencia
Eileen Valenzuela
Sabrina Valenzuela
Tammy Vasquez
Matthew Voeltz
George Wagner, Jr.
Dottie Walker
Michael Webb Jr.
Raymond Webb- Seviera
J-Shon Welsh
Stephen Welsh
Wilhelmina Welsh
Alvina Welsh
Adam Wesson
Clyde Williams
Hugh Williams
Shade Williams
Sonnett Williams
David Wilson
Donald Wilson
Janine Wilson
Adam Yava
John Yazzie
Notice from the Colorado River Indian Tribes Office of the Attorney General:

At the Special Meeting held on June 8, 2017, Tribal Council enacted amendments to the Domestic Relations Code to include
Article 4: Paternity and Maternity. The Amendments enacted a paternity code and reserved a section for a maternity code should
Tribal Council choose to enact a maternity code at a later date. The paternity code governs paternity actions in the tribal court,
which seek to establish who the legal father of a child is. A finding of paternity can be used for tribal enrollment, child support,
custody, and inheritance rights of the child. Prior to its passage, a public hearing was held on September 21, 2016 where the
Office of the Attorney General accepted written and verbal comments and answered questions on the Code. Comments were
also solicited from the Department of Health and Social Services, Legal Aid, and the Courts. A work session was held with Tribal
Council on February 13, 2017. Prior to this amendment, the Tribal Court applied Arizona paternity law to cases in the court as no
CRIT law existed regarding paternity and maternity cases. If you have any questions regarding these amendments, please contact
LeeAnne Kane at the Office
of the Attorney General at
(928) 669-1271
. The Paternity and Maternity Code will be in effect thirty (30) days from the date of its passage, on
July 8, 2017
and will be available on the CRIT website.

Colorado River Indian Tribes Chairman Dennis Patch responds to Desert Sun article.


Valley Voice: Desert projects must respect rights of ancestral peoples

http://www.desertsun.com/story/opinion/contributors/valley-voice/2017/05/25/valley-voice-patch-desert-projects-must-respect-rights-ancestral-peoples/346795001/
http://www.desertsun.com/story/opinion/contributors/valley-voice/2017/05/25/valley-voice-patch-desert-projects-must-respect-rights-ancestral-peoples/346795001/

Original article:

http://www.desertsun.com/story/tech/science/energy/2017/05/09/solar-and-wind-booming-just-not-california-desert/311540001/
http://www.desertsun.com/story/tech/science/energy/2017/05/09/solar-and-wind-booming-just-not-california-desert/311540001/

Colorado River Indian Tribes Councilwoman Amelia Flores promotes Tribes' Water Fallowing program in Tucson.


To save water, some Arizona farms temporarily cut production http://tucson.com/news/science/environment/to-save-water-some-arizona-farms-temporarily-cut-production/article_71ae6921-6076-5fb2-af65-00b679f824b4.html
http://tucson.com/news/science/environment/to-save-water-some-arizona-farms-temporarily-cut-production/article_71ae6921-6076-5fb2-af65-00b679f824b4.html


---
---
---
---
---
---
---
---
---
---