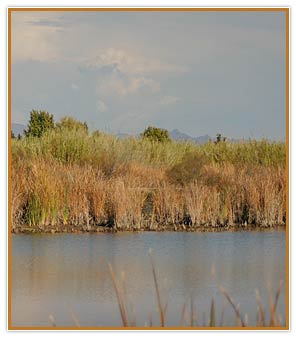 (928) 662-4336 Phone
(928) 662-4337 Fax
Our mission is to protect and maintain the quality of the environment on the Colorado River Indian Reservation. This is manifested through environmental programs and activities in collaboration with Tribal, State and Federal agencies (particularly US Environmental Protection Agency) to preserve, protect and maintain environmental quality standards. It is our duty and responsibility to ensure the communities safeguarding and well-being by providing programs and activities that are conducive to healthy environments.
Our areas of focus, but not limited to, that are supported by various Environmental Codes include;
Air quality
Water Quality
Pesticides
Worker Protection
Solid Waste
Underground Storage Tanks
Lead Baseline Testing
Mosquito Control
Environmental Health Education and Outreach
Illegal Dumping
One of the biggest issues CRIT has on its reservation is illegal dumping of solid waste. Illegal dumping is dumping or depositing any trash, garbage or waste for disposal on or in areas that are not certified to accept solid waste. Please help us keep our reservation clean and preserve it for our future generations.
CRIT Water Programs
The objectives of the Clean Water Act (CWA) are to restore and maintain the chemical, physical and biological integrity of the nation's waters and, where attainable, to achieve a level of water quality that provides for the protection and propagation of fish, shellfish and wildlife, as well as for recreation both in and on the water.
To comply with the objectives of the CWA, CRIT has implemented several programs designed to improve water quality on the reservation.
The Water Pollution Control Program (under the CWA Section 106) helps the Tribes administer water programs to prevent, reduce and eliminate pollution. The program also gives CRIT authority to enforce the rules of the program using Tribal regulatory agencies and law enforcement officers. The Water Pollution Control Program is designed to set the foundational standards in water pollution control by requiring a Water Quality Management Plan for the Reservation through which CRIT manages and protects its water resources in compliance with the provisions of the CWA under the supervision of the Environmental Protection Agency.
Another aspect of the Water Pollution Control Program involves developing a Water Quality Education Program on the Reservation. The proposed education program will be designed to encourage Reservation residents to protect and improve the conditions of Reservation waters. As part of this program, Tribal Environmental Program staff members will work closely with the local school district to include a water quality component in its curriculum. In addition, a water quality educational day will be held to introduce students to three critical areas of water quality:
Stream substrate and riparian zones
Streamflow
Chemical, physical and biological water quality.
Students also will have the opportunity to visit selected monitoring sites on the Reservation with Tribal Environmental Program staff members.
Under Section 319 of the CWA, the Nonpoint Source Control Program (under development) would let the EPA allow CRIT to develop Nonpoint Source regulations that can be incorporated into the Tribes' administrative framework. Tribal law would then serve as a regulatory mechanism for protecting public health and the environment from water quality degradation. This kind of regulatory mechanism is important because most water quality problems on the Reservation are currently caused by nonpoint sources. Nonpoint sources are defined as diffuse pollution sources that do not have a single point of origin or are not introduced into a receiving water from a specific outlet. The pollutants are generally carried off the land by stormwater runoff. Common nonpoint sources are agriculture, forestry, urban developing, mining, construction, dams and channels, and land disposal.