News for Sunday, August 19, 2018

| More News


NOTICE FROM THE CRIT PLANNING DEPARTMENT FOR THE PUBLIC AND TRIBAL MEMBERSHIP
RE: AIRPORT ROAD CONSTRUCTION PROJECT



Notice to the Tribal Membership from the CRIT Enrollment Department:
In order to qualify for the December 1, 2018 Tribal Distribution deadline date, all enrollment
applications must be received by August 27, 2018 by 5:00 p.m. If you do not submit your
enrollment applications by the deadline date your child will not be eligible to receive the
2018 Tribal Distribution in December.
For further information or questions concerning this matter please contact the
Enrollment Department at (928) 669-1240; 1241 or 1304.



2018-2019 CRIT Royalty Contest Application Available Here!
If you have any questions please call Joanna Laffoon at 928.669.1220



Congratulations to Chairman Patch and Councilman Drennan, completing the Colorado River Indian


Tribal Council 2018 L-R: Treasurer Granthum Stevens, Newly Seated Councilman Tommy Drennan,




Councilman Johnny Hill Jr., Vice-Chairman Keith Moses, Chairman Dennis Patch, Councilman




Robert "Bobby" Page, Councilman Herman "T.J." Laffoon, Councilman Johnson "J.D." Fisher and




Secretary Amelia Flores.







Administrative Calendar for August 2018


Deadline for School Grant Applications is September 7, 2018
2018-2019 School Grant Policy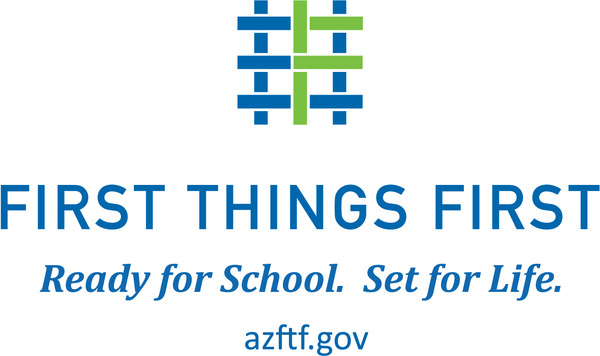 First Things First Regional Director Hualapai Tribe Regional Partnership Council - OPEN UNTIL FILLED
Notice of Public Hearings on Proposed Ordinance to Amend the Colorado River Indian Tribes Children's Code
Notice of Public Hearings on Proposed Ordinance to Amend the Colorado River Indian Tribes Law and Order Code
Article 6. Traffic Control and Operation of Vehicles
Press Release Re: S.S. v. Colorado River Indian Tribes
Congratulations to our very own Mariah Jordan Sharpe the newly crowned 56th Miss Indian Arizona!

To read more of the Miss Indian Arizona Association press release go to:
http: www.missindianarizona.com


Notice of Public Hearing
On a Proposed Ordinance to amend the Government Code to add a new Article 3.
Endowment Investment Fund
Proposed Draft Code
Government Code Article 3
Endowment Investment Fund

The following CRIT Tribal members need to contact the CRIT Enrollment office to update their mailing addresses
as soon as possible. If you have any questions you may direct them to their staff at (928) 669-1240, 1241 or 1304.
Thank you.


Allen, Shelby Miranda
Alvarez, Monica Renee
Ameelyenah, Helen Grace
Ameelyenah, Tamilyn Marge
Anderson, Mickey Roy
Anderson, Raul Darrin
Anderson, Tamara Lynn
Andrade, Angel Raymond
Aspa, Andrew Oscar
Baker, Derek Lane
Bautista, Lawrence Fausto
Bedell, Leroy
Begay, Thelma Jean
Bloxham, Jacquelyn Marie
Booth, Flora Mae
Bow, Sharon Faye
Bruno, Crystal Rae
Bryan, Gloria Jean
Burns, Louis Allen
Byestewa, Cam Clemente
Chee Sr., Frazell Fernando
Cleveland Sr., Ivan
Cox, Janice
Davidson, Ricky
Degner, Clarence Michael
Degner, Joseph Daniel
Delgado, Rosanne
Deysie, Dwight Sidney
Dickinson, Sara Autumn
Drennan, Aaron Keith
Drennan, Brandy Kay
Drennan, Echeo Ashley
Drennan, Javen Ann
Drennan, Nathan Allen
Drennan, Rene Alexis
Drennan, Toni Lynn
Edmonds, Rebecca Ann
Ellsbury, Tyler McCabe
Enas, Bryan Eldred
Esquerra, Jordan Kane
Esquerra, Prentiss Gene
Esquerra, Timothy William
Eswonia, Blanchard Blair
Evanston, Bow
Evanston, Christal Ladawn
Fernandez, Quentin
Fisher, Andren Joseph
Fisher, Andrew Alan
Fisher, Pauline Mildred
Fisher, Pholana Rae
Fisher, Randy
Fisher, Ryan Mathew
Fisher, Sonny
Flood, Hazel Kathleen
Flores, Diana Lynn
Goligoski, Sean David
Gomez, Luis Raul
Gonzales, Trinidad Frank
Goodman, Andrea Daisy
Gorman, Gloria Jean
Gorman, Royce James
Graves, Allegra Mae
Graves, Anna Leigh
Harper, Alexandra Shaw-Deeann
Harper, Ashley Ann
Harper, Kendal Regan
Herrin, Douglas Daniel
Hill, Bridget Gail
Hill, Erica Jean
Hock, Donald Patrick
Hogan, Darryl Dwayne
Hogan, Moreina Faelynne
Holmes, Diane Rachel
Holmes, Dorita
Howard, Marshal Kane
Hull, Kenneth Black Elk
Hunter, Eric Todd
Hunter, Becky Lee
Ingole Jr., Michael Anthony
Ingole, Rose Marie
James, Lila Breann
Jefferies Jr., Cody Joseph
Joe, Gregory Elton
John, Darlene Mae
Johnson, Malia Marie
Johnson, Mickey Sue
Jones, Jacob Orlando
Kabatoney, Larain Kay
Kahn, Jamake Walker
Lacy, Lonnie Charles
Laffoon IV, Harry
Laffoon, Valvaryne Dawn
Lee, Kristopher Chuck
Leivas, Devin Cruz
Leivas, Myrtle
Ludington, William Patrick
Macias, Dava Joy
Macias, Esperancita
Mark, Nichol Lizette
Martin, Jonell Leeann
Martinez, III, Carlos Jacob
Martinez, Marissa Valentina
Martinez, Nicholas Treat
McCabe, Marvin Tommy
McCarthy, Michael Joseph
McDonald, Clara Geraldine
Mike, Jr., Gerald
Mike, William Paul
Milazzo, Michael James
Miller, Ranelle Ann
Moreno, Mollie Julianne
Morris, Michael Wilson Mckinley
Moses, Tenelle Inez
Motter, Megan Jeanine
Nachie, Stephen James
Nash, Nathaniel
Nelson, Bailee Jayne
Nelson, Tristan Joshua
Nez, Kevin Tahnezzanii
Nopah Sr., Keith Rhys
Norton, Carlo Raul
Olivares Jr., Juan
Pablo, Fawna Ashwa
Pablo-Trevino, Christina Marie
Patch, Cornell Armand
Patch, Myles Allen
Pintor, Mischelle Renae
Polacca, Skeet Charles
Rasho, Ivan Lee
Redhouse, Gordon Katrell
Riggs, Charlene
Rios, Rebecca
Rivera, Richard
Robertson, Nicholas Ivan
Romo Jr., Manuel Mc Clish
Romo, Isaac Marc
Russell, Lawrence Phillip
Russell, Ouray
Salgado Jr., Raymond Isaac Fisher
Sand-Logan, Anna Marie
Schable, Gerhardt
Scott, Chelsee Rae
Scott, Dennis Randolph
Scott, Kyle Willard
Sekaquaptewa, Phillip
Seviera, Talishsa Elaine
Sharp, Bradley Lynn
Sharp, Cheray Jonell
Sharp, Jessica Marie
Sharp, Leon Michael
Sharp, Lynette Rose
Sharp, Shawnah Marie
Sharpe, Mariah Jordan
Shirley, Stanley
Silva, Dyan Michelle
Silva, Phillip Daniel
Simms, Michael
Simms, Rebecca Evaline
Smith, Ryan Huna
Smith, Socorro Iliana Hyacinthe
Sorrells, Rhonda Lee
Spencer, Paulette Marie
Stanley, Mary Adelle
Stanley, Roger Thomas
Stanley, Thane Chance
Stillman, Lisa Marie
Stone, Joseph Ray
Stone, Teddy Jay
Stone, Winter Fawn
Strange, Christian Ray
Sutch, Tarren Jared
Swick, De Alva
Tahbo, Christopher Lawrence
Tahbo, Fawn Honmana
Tahbo, Melissa Lauren
Tahbo, Sr., Loren Kaysang
Tarin, Edna Alma
Torres, Michael Johnson
Trevino, Maria Pablo
Turner, Paige Taylor
Uribe, Gabriel Joseph
Valencia, Manuel Mervin
Valenzuela, Eileen Joanne
Valenzuela, Sabrina Lynn
Vasquez, Justin Adam
Walker, Dottie
Webb- Seviera, Raymond Deshawn
Welsh * N C M, Alvina
Welsh, Wilhelmina
Wesson, Adam Sumaghmakom O
Whitney, Anastasia Larese
Williams, Hugh Ronald
Williams, Shade Martin
Williams, Sonnett Alexander
Wilson, Janine Delores
Yazzie, Sr., Quenton
Notice from the Colorado River Indian Tribes Office of the Attorney General:

At the Special Meeting held on June 8, 2017, Tribal Council enacted amendments to the Domestic Relations Code to include
Article 4: Paternity and Maternity. The Amendments enacted a paternity code and reserved a section for a maternity code should
Tribal Council choose to enact a maternity code at a later date. The paternity code governs paternity actions in the tribal court,
which seek to establish who the legal father of a child is. A finding of paternity can be used for tribal enrollment, child support,
custody, and inheritance rights of the child. Prior to its passage, a public hearing was held on September 21, 2016 where the
Office of the Attorney General accepted written and verbal comments and answered questions on the Code. Comments were
also solicited from the Department of Health and Social Services, Legal Aid, and the Courts. A work session was held with Tribal
Council on February 13, 2017. Prior to this amendment, the Tribal Court applied Arizona paternity law to cases in the court as no
CRIT law existed regarding paternity and maternity cases. If you have any questions regarding these amendments, please contact
LeeAnne Kane at the Office
of the Attorney General at
(928) 669-1271
. The Paternity and Maternity Code will be in effect thirty (30) days from the date of its passage, on
July 8, 2017
and will be available on the CRIT website.

Colorado River Indian Tribes Chairman Dennis Patch responds to Desert Sun article.


Valley Voice: Desert projects must respect rights of ancestral peoples

http://www.desertsun.com/story/opinion/contributors/valley-voice/2017/05/25/valley-voice-patch-desert-projects-must-respect-rights-ancestral-peoples/346795001/
http://www.desertsun.com/story/opinion/contributors/valley-voice/2017/05/25/valley-voice-patch-desert-projects-must-respect-rights-ancestral-peoples/346795001/

Original article:

http://www.desertsun.com/story/tech/science/energy/2017/05/09/solar-and-wind-booming-just-not-california-desert/311540001/
http://www.desertsun.com/story/tech/science/energy/2017/05/09/solar-and-wind-booming-just-not-california-desert/311540001/

Colorado River Indian Tribes Councilwoman Amelia Flores promotes Tribes' Water Fallowing program in Tucson.


To save water, some Arizona farms temporarily cut production http://tucson.com/news/science/environment/to-save-water-some-arizona-farms-temporarily-cut-production/article_71ae6921-6076-5fb2-af65-00b679f824b4.html
http://tucson.com/news/science/environment/to-save-water-some-arizona-farms-temporarily-cut-production/article_71ae6921-6076-5fb2-af65-00b679f824b4.html


---
---
---
---
---
---
---
---
---
---